Hello paddlers, we are happy to welcome you at presentation websites of the Campsite Branná. The campsite is situated on the right bank of the Vltava River in Southern Bohemia, halfway between Vyšší Brod and Český Krumlov, at the river kilometer 298. The location of the campsite is convenient not only for paddlers, who can stay there overnight when going down the Vltava River, but also for all other tourists who come to our place by car, by bike, on horseback or just come on foot.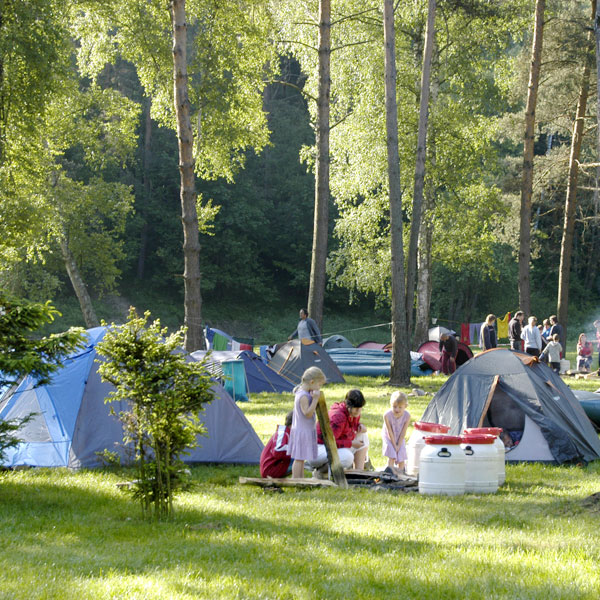 Pleasant environment of natural character, friendly and helpful staff, rich variety of food and drinks at the local restaurant, clean and regularly maintained sanitary facilities are awaiting for you in the Campsite Branná. In the campsite grounds of the area of 3.5 hectares there is the base of KANAK - boat and raft rentals. You can use their services for one day or overnight trips on the Vltava River. The Campsite Branná, including boat rentals, is opened from 20th April to 30th September.

We are looking forward to your visit...
---